Brain health: time to act – Rising to the challenge of a forgotten pandemic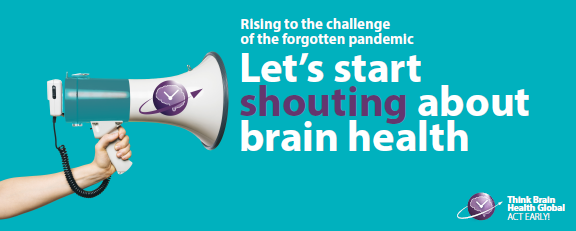 This session was first presented at the European Health Forum Gastein's 2021 conference and built on the findings of the evidence-based report Time Matters: a call to prioritize brain health. The key message was the necessity of communicating the risk of brain disease to people during the 'window of opportunity' in mid-life and supporting them in leading a brain-healthy lifestyle to improve outcomes in later life. From the management of those at risk of developing neurodegenerative disease to patient experience, it highlighted the importance of healthy brain lifestyles.
Watch the session below to hear the expert speakers discuss how to increase public understanding of brain disease prevention and share in the message that "what's good for the heart is good for the brain."
Speakers & panellists
Daniel Gibbs, retired neurologist, author, and living with Alzheimer's disease
Alastair Noyce, Reader in Neurology and Consultant Neurologist, Queen Mary University of London and Barts Health
Ruth Trout, Senior Lecturer, Buckinghamshire New University & European Association of Neuroscience Nurses
Wiesje van der Flier, Professor of Neurology, Amsterdam University Medical Centers
Paweł Świeboda, CEO, EBRAINS
Moderator
Anya Sitaram, Founding Director and Executive Producer, Rockhopper TV
Watch the full conference presentation here:
You can read our conference summary report 'Personal and professional experiences of a forgotten pandemic' below or download it here.